You Are a Busy Professional
You manage high-stakes deal-making & disputes and it's IMPERATIVE YOU manage things smoothly; you can't afford to get it wrong ...
You know that negotiations & conflict can be just as driven by emotion as logic, but you haven't yet mastered how to reach that emotional sweet spot …
You want more leverage to secure the deals you ACTUALLY want & to be able to pass up the deals you don't really want …
You see the possibilities that come with being a better negotiator and master of conflicts …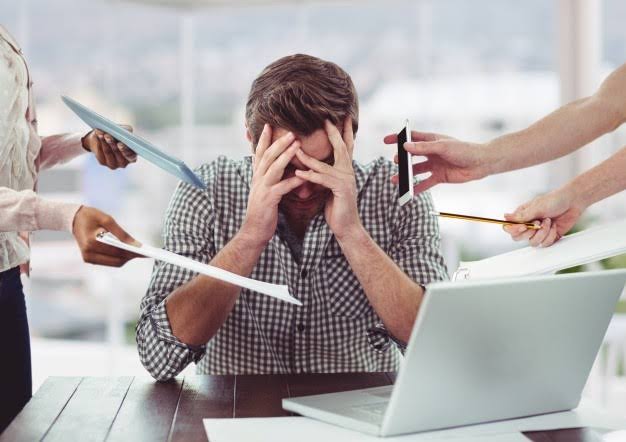 BUT ...
You don't have time to learn 100+ different theories on the psychology of negotiation & conflict ... you just want ONE complete end-to-end system that will explain EVERYTHING & return real results …
You want the NO-FUSS FOOLPROOF tools to hit ctrl+alt+delete in disputes …
You ABSOLUTELY refuse to use dirty tricks, manipulation or slimy sales tactics to get your way …
You're beyond chasing degrees for prestige – you want the training that actually works & gets results …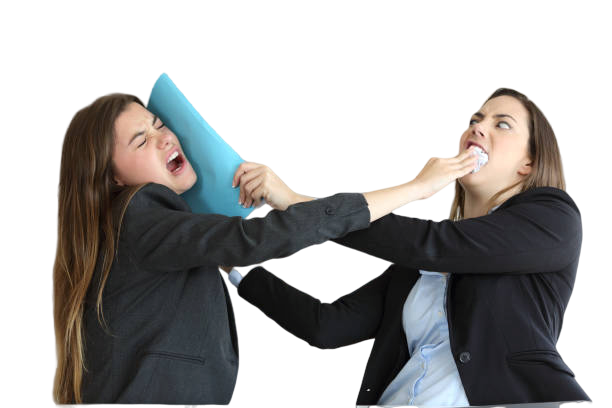 You've tried all the basic tactics out there like good/bad cop ...
You've tried reasoning with unreasonable people ...
You've tried popular books ... the "Critical Conversations" ... "Getting to Yes" ...
You've had enough experience with complaint procedures, disciplinary action, litigation etc ...
You've hired a team of lawyers ... that said you needed legal advice for $20,000 before you could do anything ... before you know it you're heading to trial and fighting a losing battle ...
You've tried re-shuffling your organisation, new policies and re-drafting contracts to avoid another disaster ...
You've tried negotiation/conflict courses through work that sounded good when you were there but flew out the window the moment you had to get back to work ...
You've tried academic courses ... and ended up MORE confused, with MORE questions ...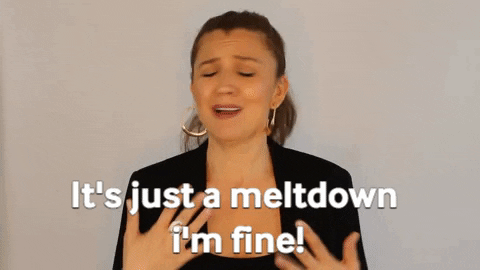 You fail miserably, publicly, shamefully ...
You fail at all of these things …
Not in a cute comic way but in a sad, miserable, heap of snot and tears way ...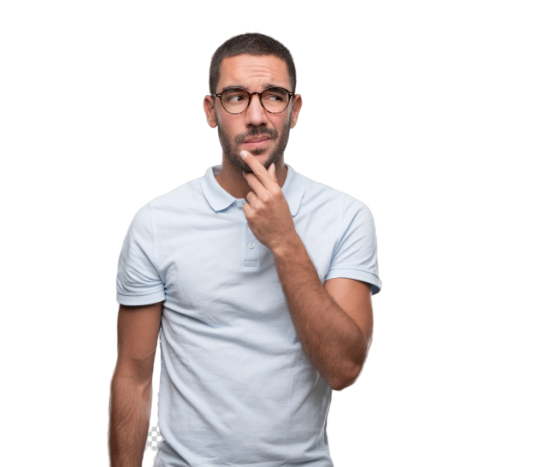 Wondering: how the "naturals" do it without even trying ...
Doubting: if you will ever be as good as the "naturals" ...
Wishing: you'd studied veterinary science instead ...
Puzzling: on what else you can do to not suck in deal-making & disputes ...
Grappling: with the possibility that it might never happen ... you may just have to tread water forever ...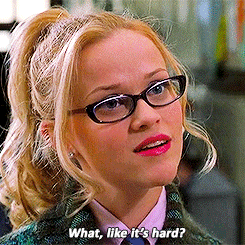 While Others
Get the deals they want ...
Don't have to settle for what they can get ...
Can put out fires instantly ...
Move onto other things ...
Stress less & have more fun ...


STOP this Madness NOW
You Don't Need to Do This Anymore
I HAVE DEVELOPED A PROGRAM that takes away …
The never-ending soap dramas of dealing with unreasonable people ...
The need to consult anyone else to figure out what's going on & get what you want – DIY all yourself ...
The shifting goalposts and mind games that people use to win in negotiations & disputes ...
The need to become a quack or the next Freud before you figure out what the fork is really going on in negotiations & conflict ...
It literally & truly takes you from Nervous Nellie to the Godfather of conflict & negotiations in 2 days
Who Am I and Why Should You Listen to Me?
My name is Jamie. I'm the Founder & Chief of Dispute Intelligence².
And I am just as crazy, overwhelmed & done with losing out in negotiations & conflict as you are.
I am an Ex-Lawyer (read: can argue under water & wants it done yesterday)
I am a Princess (read: fussy, inherently lazy AF & always looking to offload the heavy lifting)
I am an Idealist (read: wants everyone to play fair & work together in perfect harmony … part of me dies inside when they don't)
I'm also the leading authority on special intelligence in negotiation & conflict resolution practice on the planet.
Yes, you read that right - the planet. Why?
Because I've spent OVER 100,000 (basically since I was 8 years old) acquiring over 1,000GB of knowledge way beyond the popular, watered-down negotiation tactics you'll find on google (I've studied everything from psychology, persuasion, linguistics, litigation, military history, theatre studies and more) to invent my own brand of greater intelligence tools, then rigorously tested them all in commercial deal-making & disputes.

I've received dozens of prestigious tertiary, state & international awards in mediation, negotiation, trial advocacy & diplomacy.

I've managed over 2,500+ of some of the juiciest deals/disputes in the world in commercial litigation, business & mediation (from $1 to $7bn, from pedestrian gripes to monster litigation), appearing at the United Nations, with equal measures of experience managing complex relationships that work well for SME businesses, in high-end corporate consulting, politics and diplomacy. 

I'm frequently asked to appear as a guest speaker at universities and government departments.
And for the next little while, I will be opening the deadlocked doors to my very own Willy Wonka's Chocolate Factory of negotiations & disputes, to impart my signature brand of special intelligence to the chosen few (the 0.01%) that make the final cut in 2020.
I Know What You Are Thinking
It won't work for me because I shy away from confrontation ...
Or I don't have a law degree ...
Or I'm just never going to get it like a natural would ...
Or how is this different from doing another course that promises me I can get win-win solutions?
Let me Show You Why This is Unlike Anything You Have Seen Before
Our Brand Promise
SPECIAL INTELLIGENCE 
backed by 1,000GB+ in human dynamics (psychology, persuasions, history, linguistics, litigation and 

more), tested extensively in practice, and our money-back guarantee you won't find this brand of synthesised intelligence anywhere else. If a psychologist + a lawyer + a philosopher + a CEO + a political strategist + a behavioural economist were to design tools together then it might come close to our intelligence.
​
READY-MADE PRACTICAL TOOLKIT -
 instantly gain our off-the-shelf, automatic tools to use in practice RIGHT AWAY. This is not an obscure IKEA kit of tools with finite instructions 

to assemble these, these are Done For You Tools that are INSTANTLY good to go.  
​​
STREET-SMART, NO-BS APPROACH 
- we cut out the fluffy academic non-sense, cut through the noise and give it to you straight. 
EDUTAINMENT FACTOR 
- we act clean but we're plotting wicked gags to zap the lame, snooze-factor of your expectation that we're running "another boring training seminar". Nose-snorting laughter is guaranteed. 
​
CLOSED PROGRAM 
for the cream of the crop, the best candidates only worldwide. (Fewer than 1 in 10 shortlisted applicants will make the cut. We take less than 0.01% of candidates per city.) 
​​
GOLD-CLASS STANDARDS 
set the benchmark for the program and our candidates. Our motto is 
nil satis nisi optimum 
(nothing but the best is good enough). 
This is What's Included in Our Life-Changing Program
Program Outline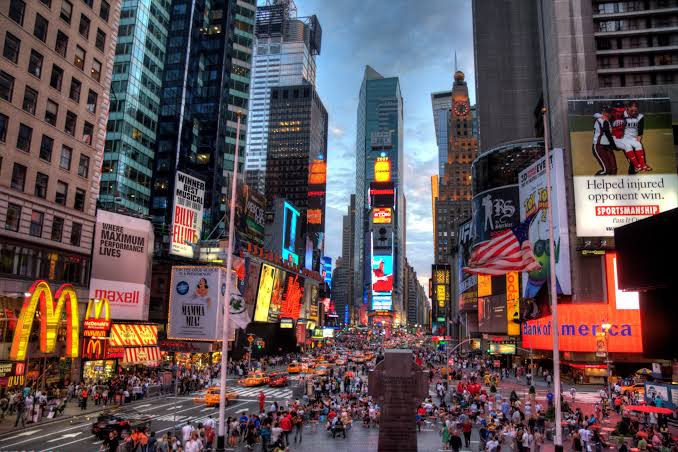 2 Day Intel² Live Workshop
INCLUDED in Standard Package
Workshops held at key global spots from March-July 2020 (locations/dates below)
2 Day Intensive Workshops, with key-note lecture on using all the tools together, with training on using the devices in practice


Rapidly gain rare insight into the most important lessons that will make or break your moves up every rung of the ladder and in the challenges that await you in business, politics & law (without paying $50,000 and years of extra study to get a masters degree)
Exclusive access to key success strategies that have integrated business strategy AND litigation practice AND psychology AND military training AND over 20 other disciplines guaranteed NOT available anywhere else on the planet
Tailored feedback and targeted training to fit individual candidate profiles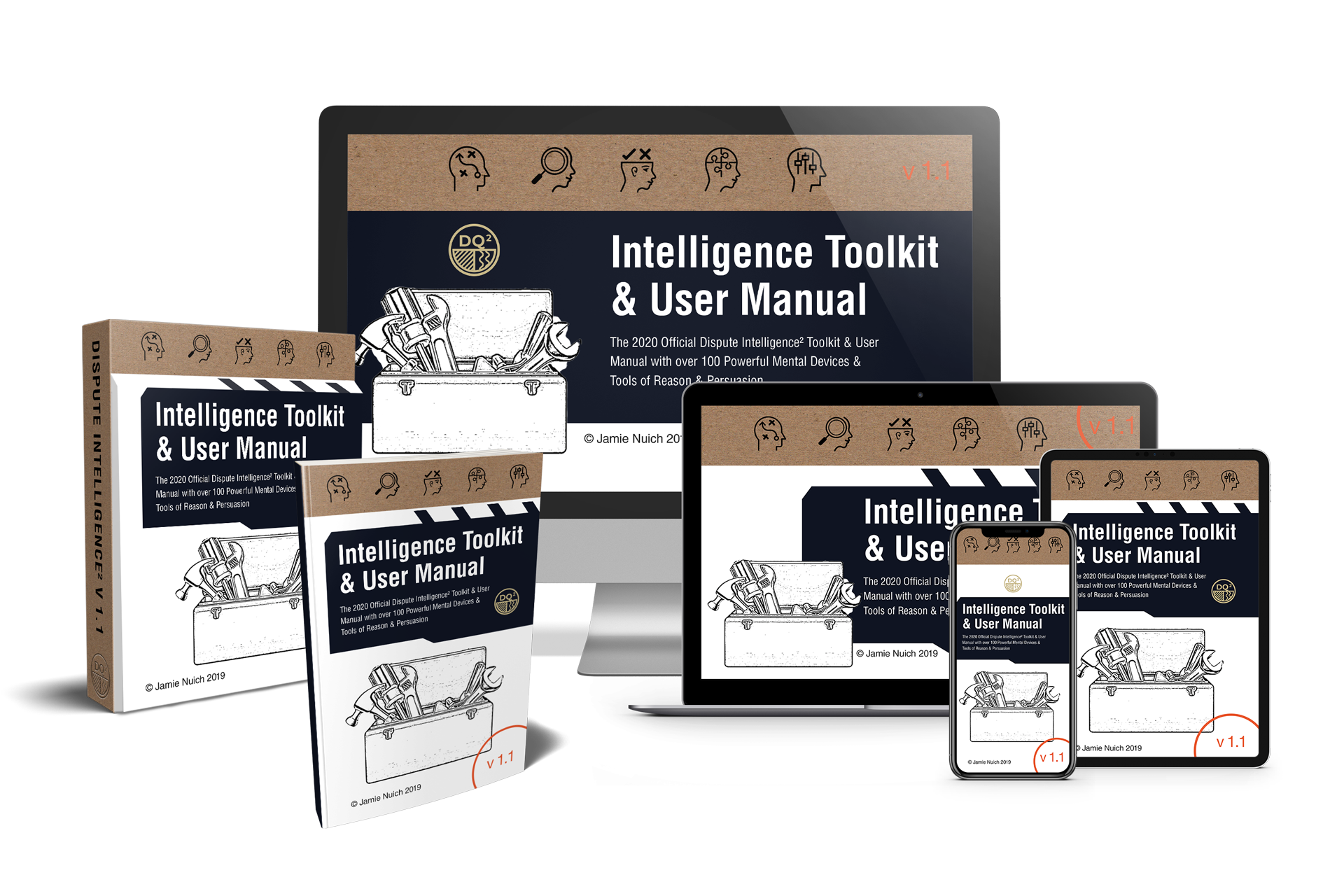 Online Intel² Immersion Program
INCLUDED in Standard Package
Includes limited online sneak-peek access to to our Signature DQ² Intelligence Toolkit & User Manual of 100+ Powerful Mental Devices & Tools of Reason & Persuasion, Litigation Proof Devices, Power Move Scripts & Game-Plans
Access MODULES ANYTIME after 1 March 2020 ... not mandatory but early access is designed to upgrade & enhance your workshop experience ...
Content classified - only shared with invited candidates who are not to share this outside the program
Strictly NO BS, NO filler content, NO non-sense and NO mumbo-jumbo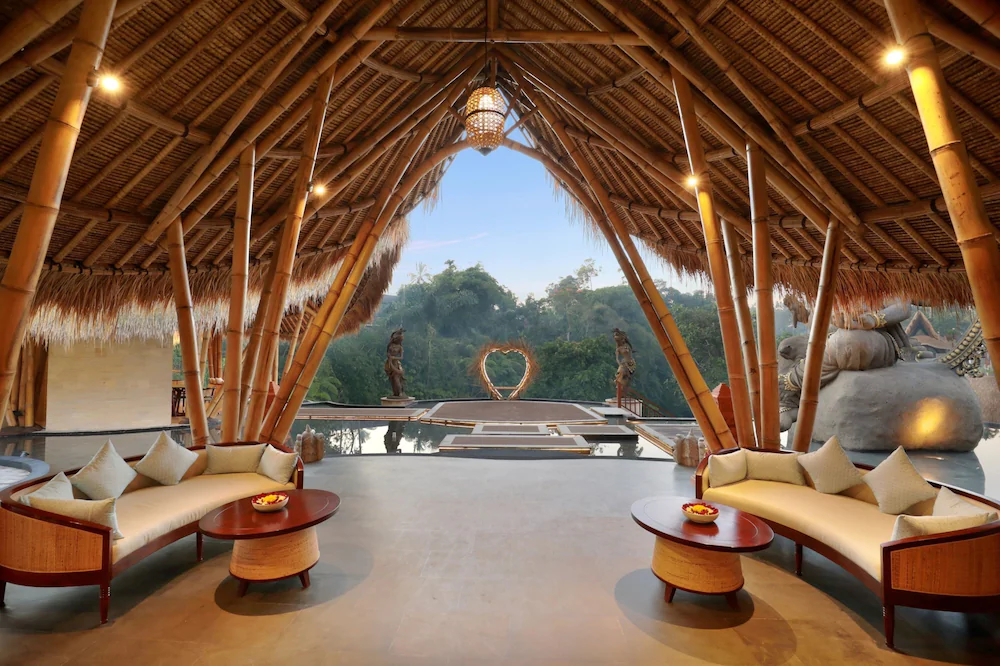 3 Day Intel² Executive Retreat - SOLD OUT


INCLUDED IN Advanced Package - SOLD OUT
INCLUDED in Executive Package - SOLD OUT


From 1-4 August 2020 at a Luxury Resort in Ubud, Indonesia
For advanced & executive candidates covering advanced practice to fine tune skills learnt in the program
there are no more spots left in our executive retreat this year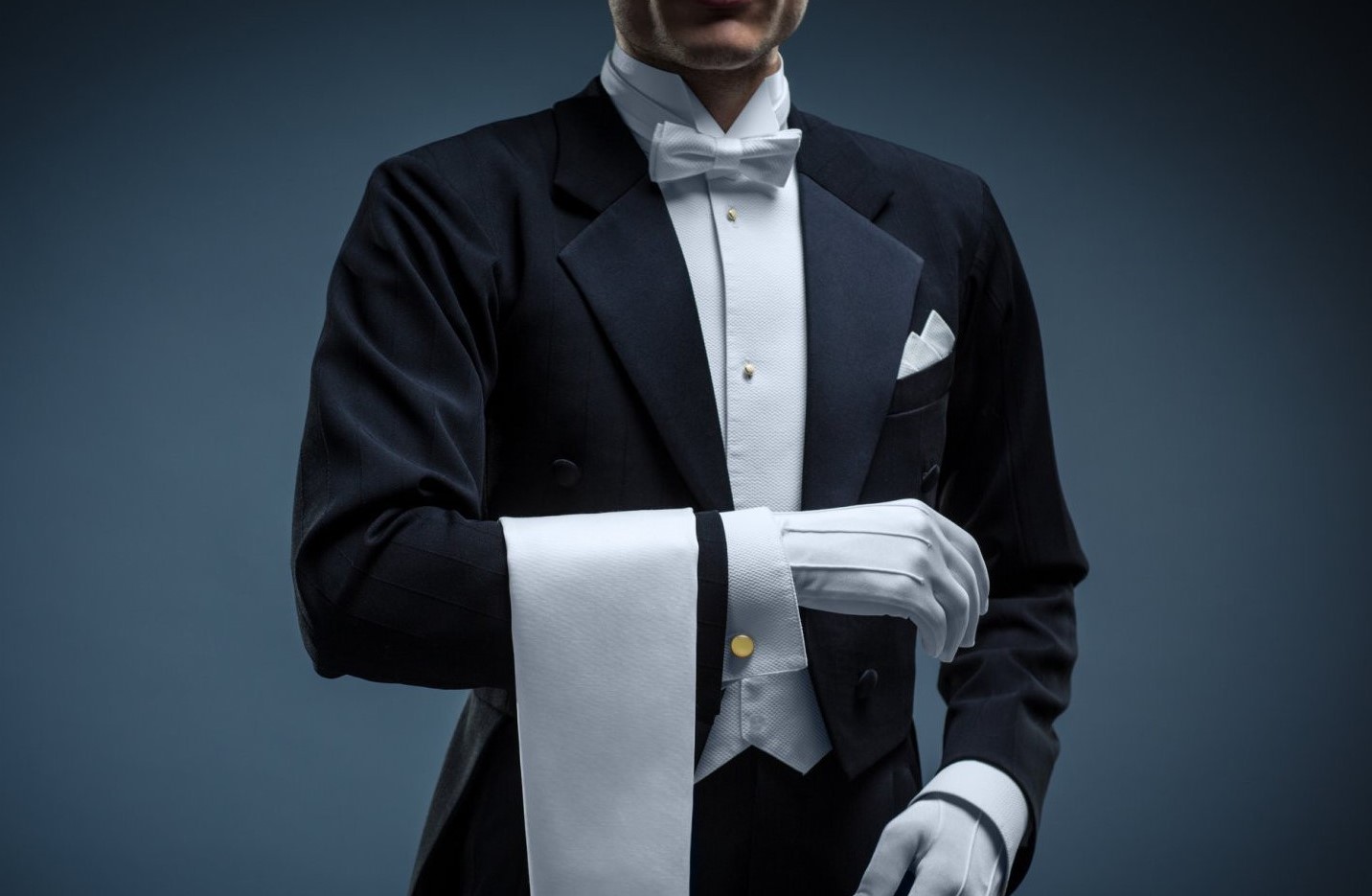 Hot Damn Intel² Bonuses
Bonuses That Start Before Your 2 Day Live Workshop
Ryan-On-Demand - Our In-House Concierge Service dedicated to serve your conference needs
Complimentary meet & greet with welcome nibbles & coffee


Join our private confederation of high-influence individuals, the top chosen few out of 10,000+ applicants each year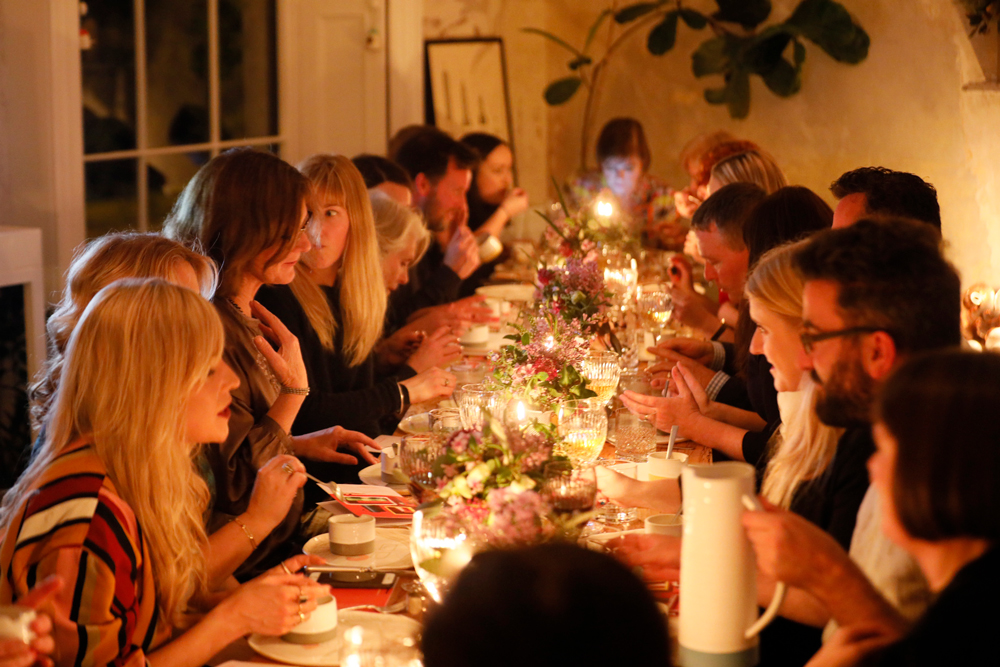 Graduate Intel² Bonuses
Graduate Certificate in Dispute Intelligence² (certifying your 1 in 1000 spot for the year)


Graduation social event (in some places may inc dinner) at our private venue INCLUDED
One Year Limited Access Licence to our Dispute Intelligence² Toolkit, with cheat-sheet lifesaver scripts and foolproof game-plan software referenced in the Program, lethal and ready to use in practice without any extra planning ($1,000 yearly licence charge waived)
Invitation-only Graduate Membership in our private confederation of high-influence individuals, the top chosen few out of 10,000+ applicants each year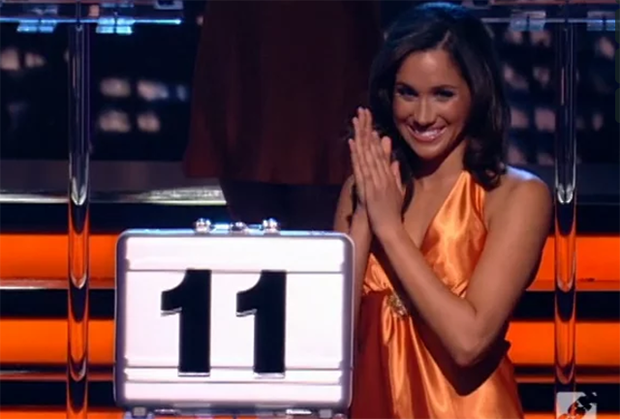 Disappearing Intel² Bonuses
Every 6 hours that the cart is open, one new bonus will disappear
See below for Disappearing Bonuses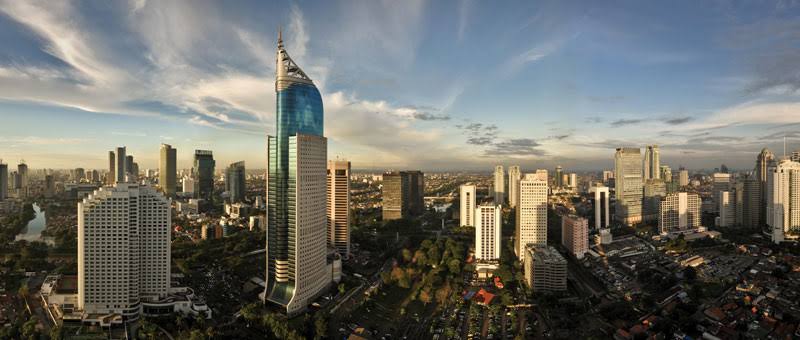 Bangkok (14-15 March 2020) SOLD OUT
Jakarta (2-3 March 2020)
Kuala Lumpur (10-11 March 2020)
Manila (18-19 March 2020)
New Delhi (23-24 March 2020)
Singapore (6-7 March 2020)

MIDDLE EAST
Dubai (26-27 March 2020)
Beirut (6-7 April 2020)
Medellin (5-6 July 2020) SOLD OUT
Riyadh (1-2 April 2020)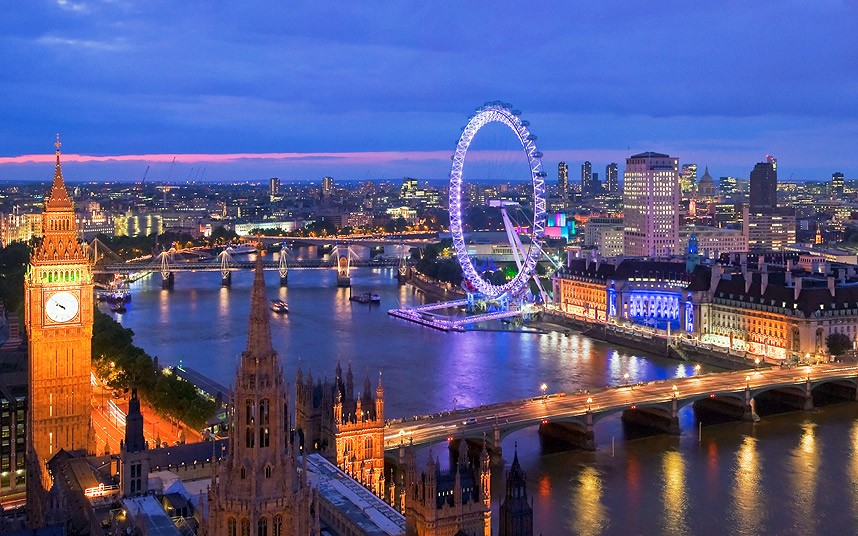 Copenhagen (7-8 May 2020)
Den Haag (1-2 May 2020)
London (28-29 April 2020)
Paris (5-6 May 2020)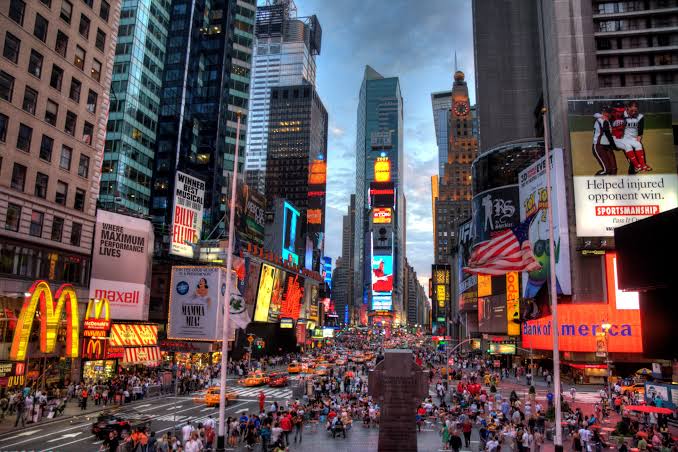 AMERICAS
Boston (8-9 June 2020)
Houston (15-16 June 2020)
Las Vegas (18-19 June 2020)
Lima (1-2 July 2020) SOLD OUT
Los Angeles (22-23 June 2020)
Manhattan (4-5 June 2020)
Seattle (24-26 June 2020)
Vancouver (29-30 June 2020)
Washington DC (11-12 June 2020)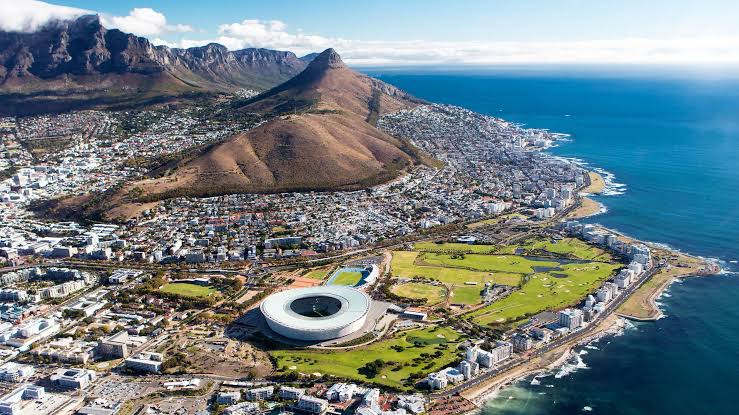 AFRICA
Cape Town (10-11 May 2020) SOLD OUT
Kigali (13-14 April 2020)
Marrakesh (16-17 April 2020)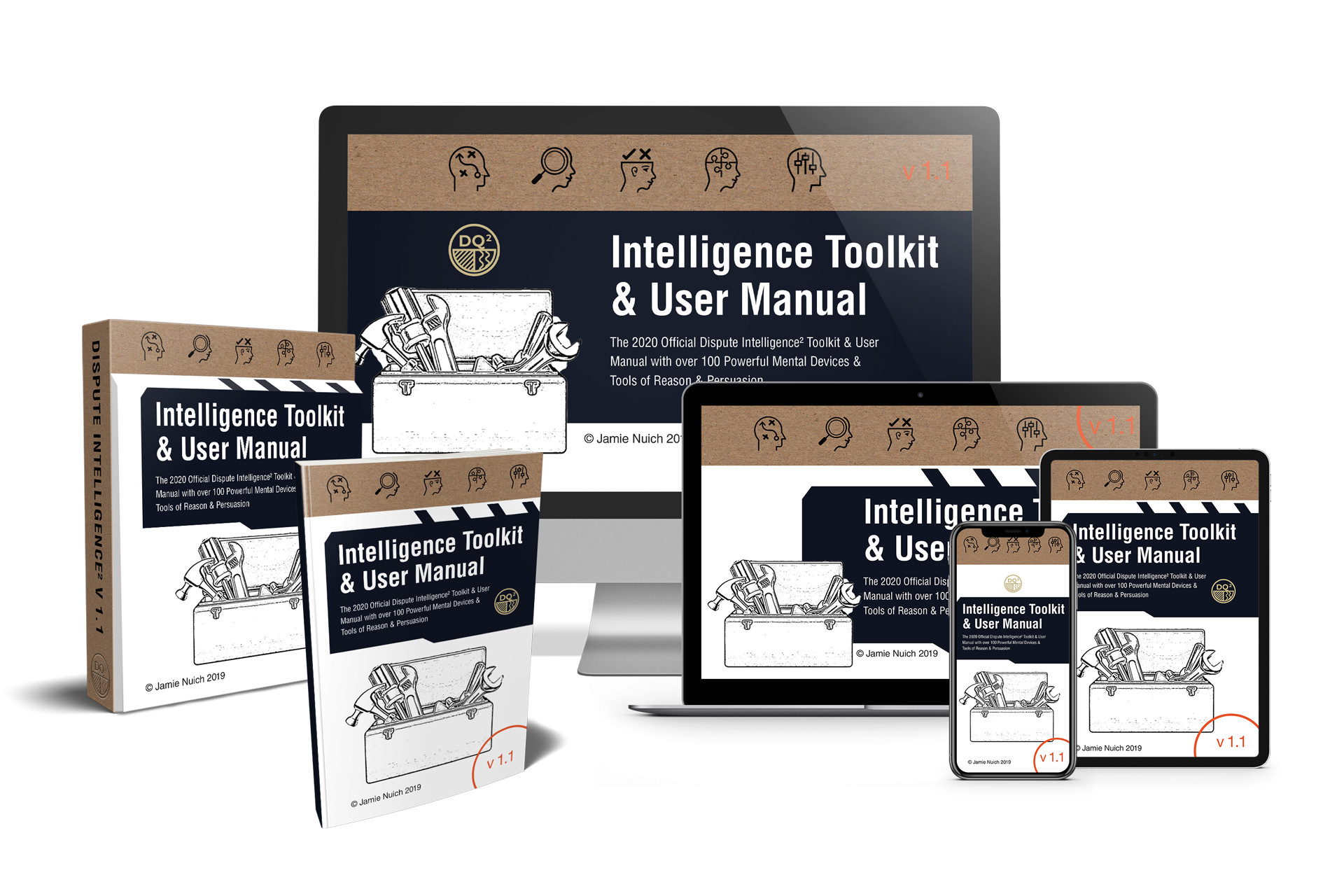 INCLUDES   
Advanced Strategies not covered in the Harvard Negotiation Program (5x the price!) that comes with our money-back guarantee these are 100% genuinely exclusive, never-before-seen-like this.
Done for You Strategies: We give you a taste-test of our gameplan generator, with genius strategies and precise steps to follow for wild success. It goes A, B, C. Do this, then this, then this. This alone will change the game for you.
Apex Cheat-Sheets & Scripts: Word-for-word scripts to apply the tools in practice ... training wheels as you build confidence. :
Litigation-Proof Devices: litigation-proof yourself with proofs from an ex-litigator. ​
30+ Real-Life Case Studies of negotiations that have turned on a few techniques and secured HUGE wins. These are secrets from behind closed doors that will be revealed to you. ​
Real-World Lessons from litigation, politics, military history and much more. ​
Gold-Class Standards: Devices from the classical training that made master orators and statesmen (the Ciceros and Pericles of antiquity); most universities/educators today completely miss these but these standards are woven into the fabric of DQ². ​ ​ ​ ​ ​ ​ ​ ​ ​ ​​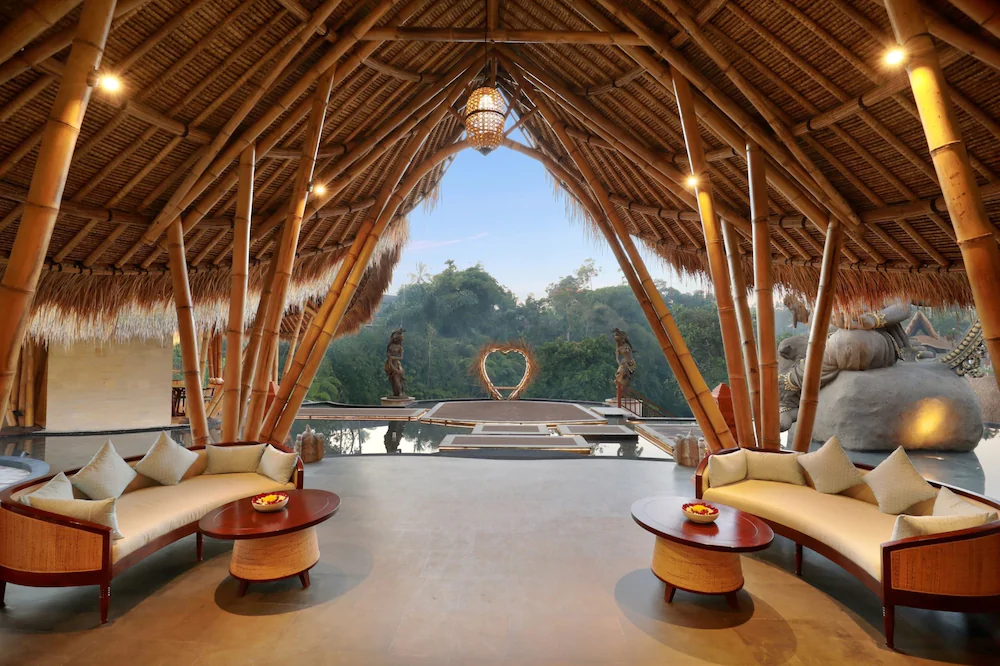 SOLD OUT
Only for Advanced & Executive Program Candidates
Hosted at a Luxury Resort in Ubud, Bali, from 1-4 August 2020
For serious candidates to fine-tune their use of our tools & receive personalised feedback & training
Retreat (without accommodation) included in the DQ² Program Advanced Package
Retreat (with luxury accommodation) included in the DQ² Program Executive Package - hotel rated Tripadvisor top 1% of hotels in the world for 2019 (only 15 Executive Packages)
WE WILL OFFER A MAXIMUM OF 3 NEW DISAPPEARING BONUSES FOR THE NEXT ROUND OF APPLICANTS
C-SUITE EXECUTIVES
Who manage mergers & acquisitions and joint-venture negotiations


Who want a sharper edge with a greater intelligence on the underlying dynamics that drive their organisations and human resources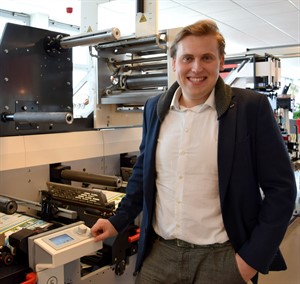 GENERALIST MANAGERS
(7+ years) who handle procurement, sales
and/or
human resources


Who are in liaison roles like national account managers and key account managers
Who want to enhance their role as a vital intermediary in their organisation​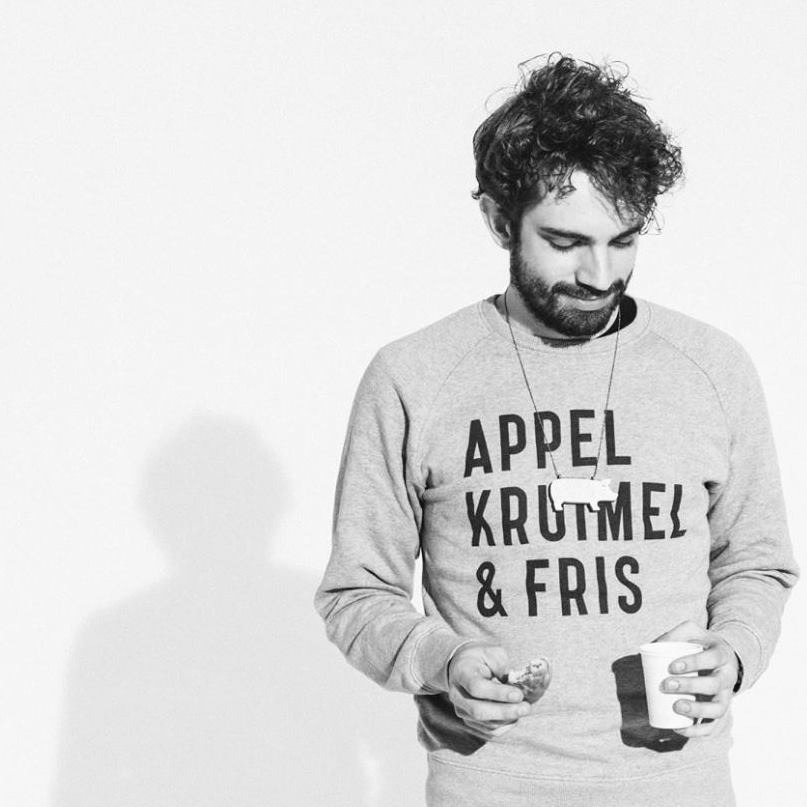 ENTREPRENEURS
Who want a crystal clear breakdown of the end-to-end cycle of the dynamics in deal-making & disputes, from the moment of transactions are conceived to the moment someone gets sued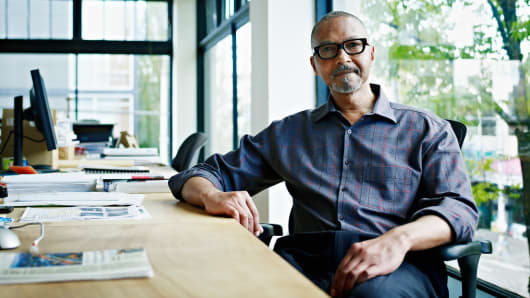 GOVERNMENT OFFICERS
Who manage ongoing relationships with competing priorities and tensions, who still need to be able to work within government constraints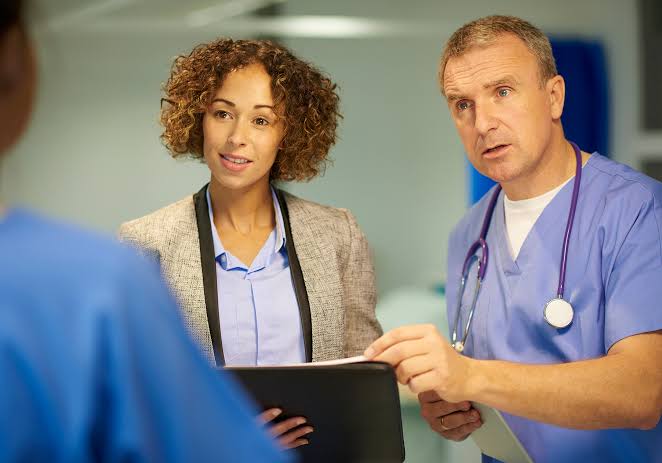 MEDICAL & MILITARY PROFESSIONALS
Who conduct negotiations that requires advanced soft skills that go way beyond what they were technically trained to do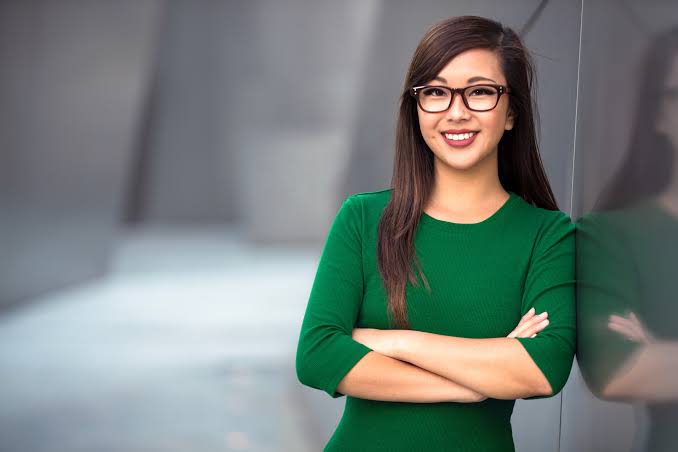 FUTURE-FOCUSED LAWYERS
Who are thinking beyond rote legal arguments, wanting to dig deeper into party psychology, ahead of a fast-changing legal landscape


Who want to fortify their place in the status quo as trusted advisor in the management of disputes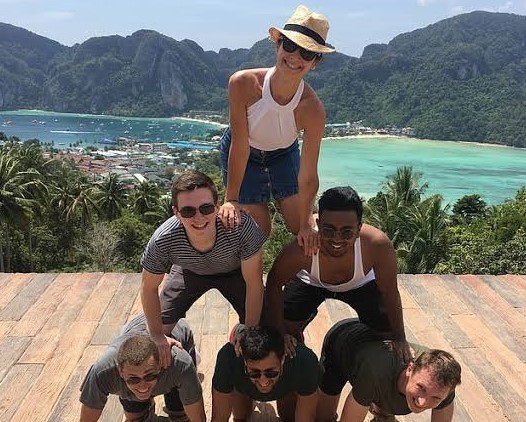 LEVERAGE TO GAIN MORE
Learn to powerfully position and re-position what you ALREADY have so that you can get more for what you already have WITHOUT putting more money on the table or selling your soul to the devil
One technique alone will save you thousands in your next negotiation - easily; keep at it and the numbers will only go up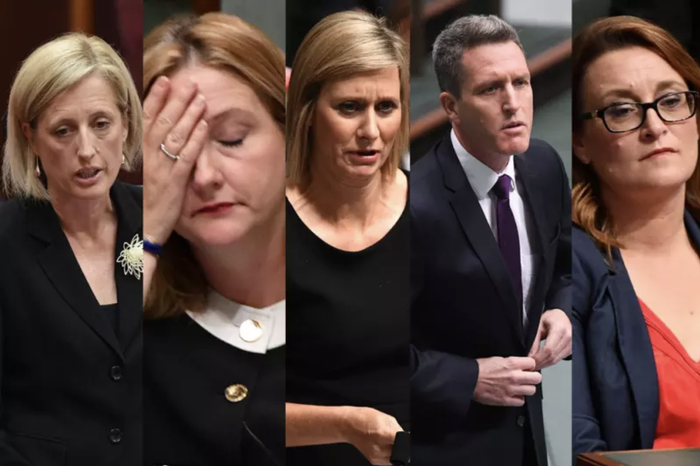 FEWER DISPUTES
You'll have vastly fewer disputes, and when you do, you'll be able to recover rapidly without getting caught up in pointless battles
Improve your organisation's risk management, detect "problem cases" early and utilise anti-litigation shields
If you WANT to fight certain disputes, you'll wield greater leverage & control, ensuring greater changes of success in your dispute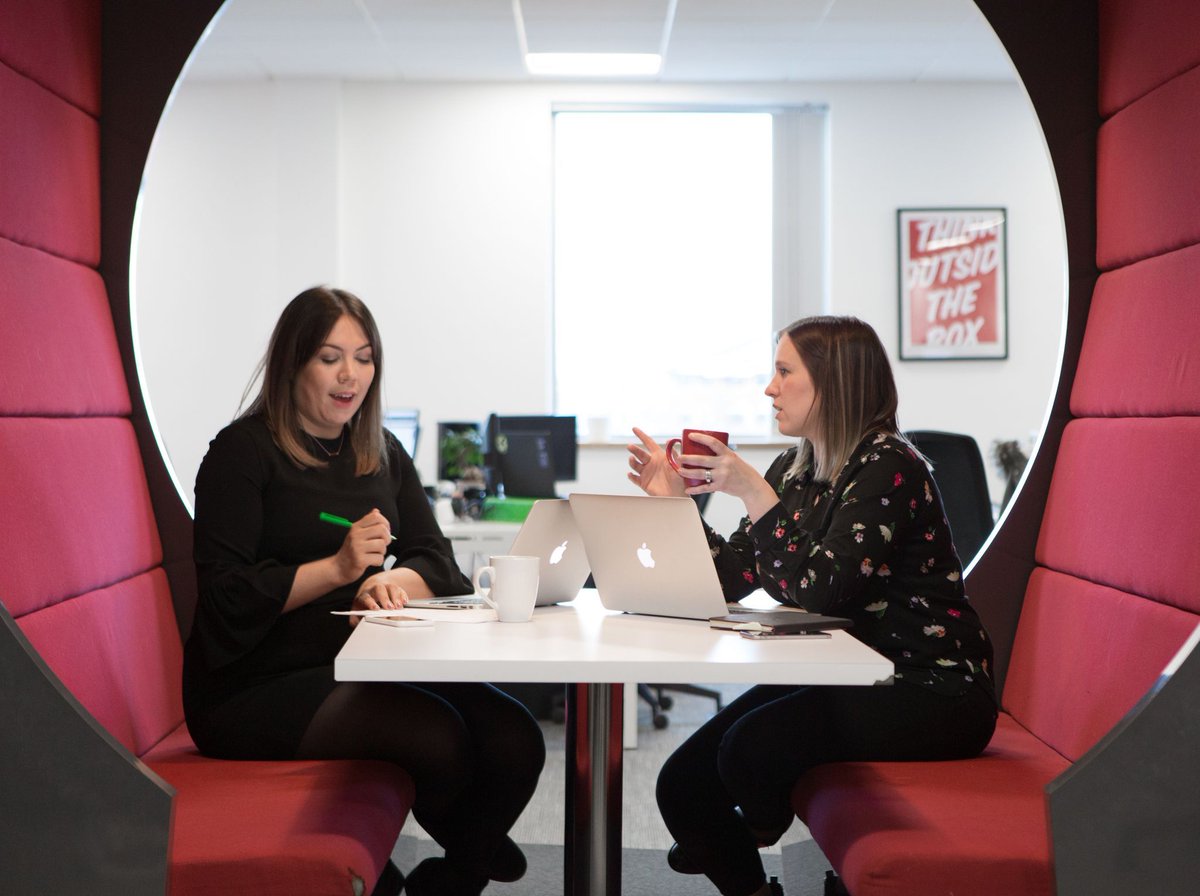 BETTER RELATIONSHIPS
Enjoy meaningful working relationships based on mutual respect & appreciation
Anticipate and meet others' hidden needs, emotions and desires
Identify & patch-up any gaps, misunderstandings, incompatibilities and/or tensions
Learn to synchronise with others to leverage greater collective intelligence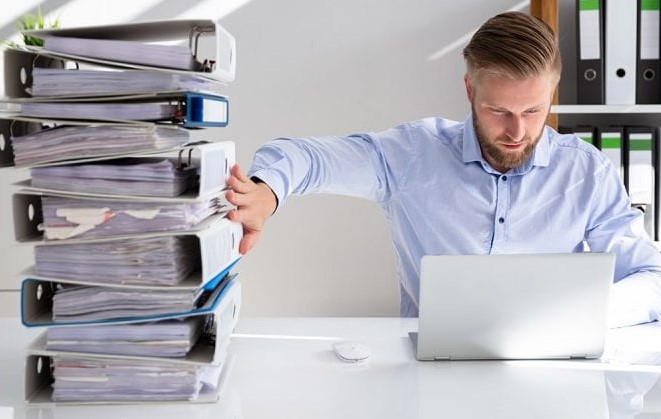 MASTERY
A superior command over negotiations and disputes, no matter the parties or the situation
Change the dynamics, drop drag coefficients and hit desired ends
Be the creator & moderator of the game, not the desperate little pawn with limited options & power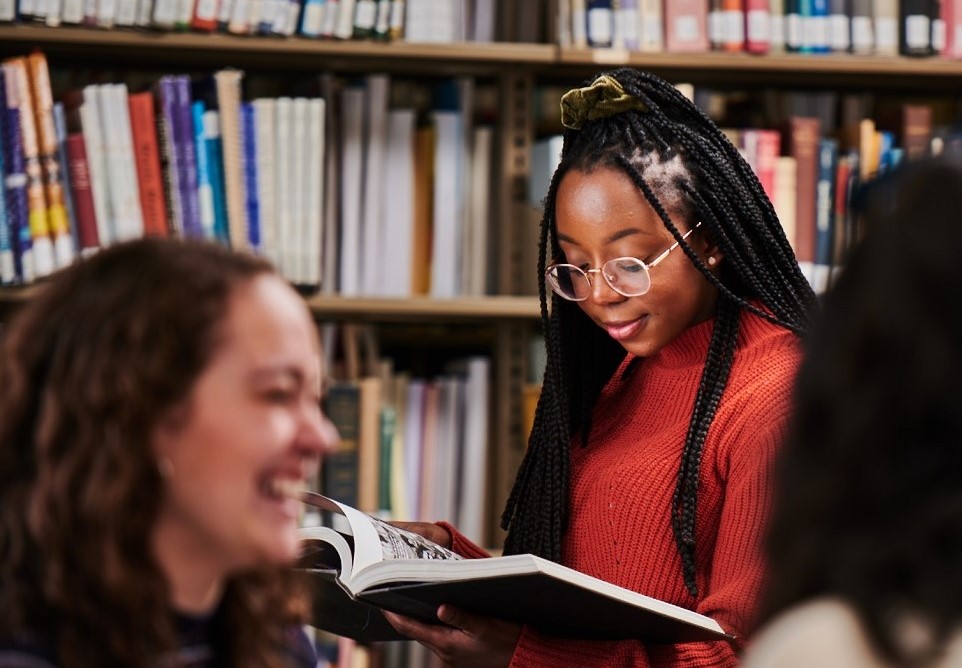 INTELLIGENCE
Rapidly upgrade your mental hard-drive & software
Use Dispute Intelligence² to think flexibly rather than to blindly follow precedents
You'll run circles around "experts" - they may have technical knowledge but you'll have knowledge of knowledge ... checkmate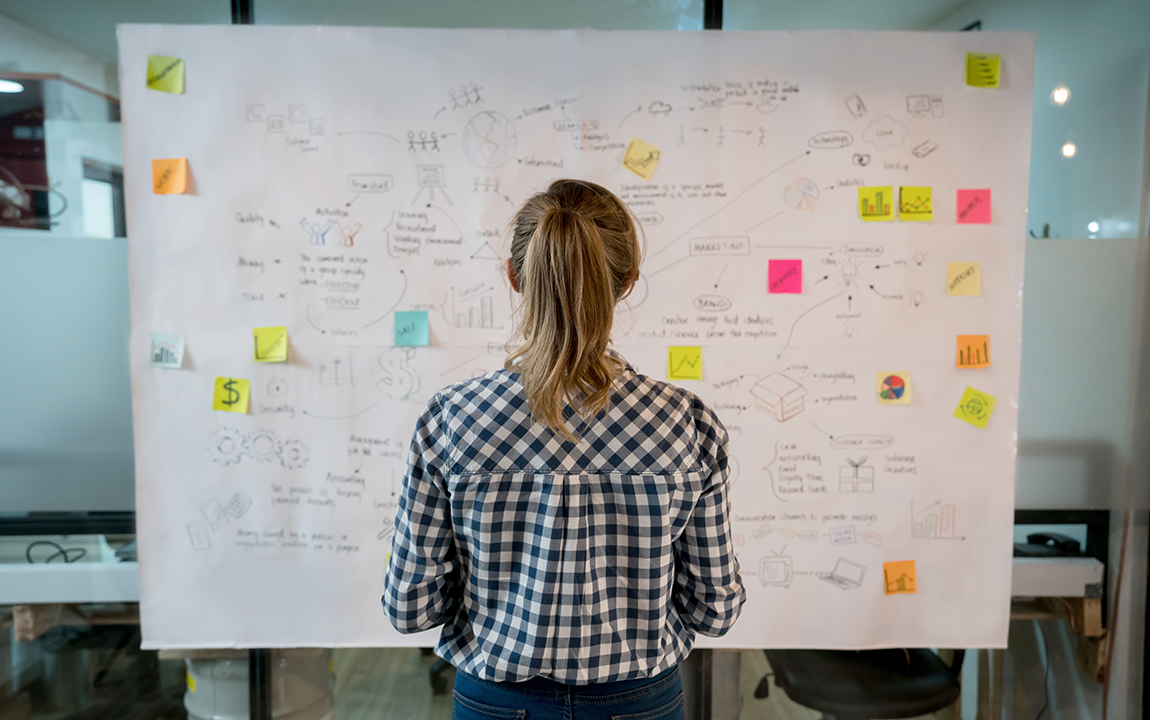 CLEAR THINKING
Maximum clarity of mind


Call out/cut down 99% of white noise, rabbit-holes and dead-ends caused by misdirection and confusion
See the simple solutions, without getting led astray on wild-goose chases
Cart Currently Closed
Cart Opens 25-27 January 2020
Apply to Stay in the Loop
Don't let this be "the One that got away"
10 Reasons You'll Deeply Regret
Missing Out This Time
1. Early birds get priority and Disappearing Intel² Bonuses. Once these are gone, they will be gone for good.
2. In VERY short "daily coffee-break" lessons and 2 or 5 intensive day training, you will learn what most MBA graduates and law-firm partners spend YEARS trying to figure out ... AND you'll still come out ahead with the flexible intelligence to run circles around them.
3. Other top-tier negotiation programs like the Harvard Negotiation Program or INSEAD, will charge you 5x what we're charging ... and you're still get the same recycled content everyone else who studies there gets. So you might get a top-tier degree, but you'll learn what everyone else already knows. We guarantee you won't find our limited-access special intelligence anywhere else on the planet, so you'll have a real edge in practice.
4. We're not charging outrageous prices like we're an ivy-league university, because we're not an ivy-league university. We've shaved down a lot of unnecessary overheads (but kept a few splurges ... this isn't a cold war era!) to focus on delivering the best, original content on the planet to the ones who need it the most. Because the chosen few who join us will be the ones who are more concerned with having the "best" intelligence over having the "best looking" intelligence.
5. There's no other program like this in the world. Try finding one. You can't. You won't.
6. Current prices will be a one-time only offer. These will ONLY be offered ONCE over the 2019 Christmas-New Year period. Once that offer expires, this program will NEVER be offered at those prices again.  We're dead serious about this, we're offering a lifetime guarantee to back this up: so if you purchase our program and later see that we offer it at or below the current prices, then we'll give you a full refund of the cost of your program. 
7. Looking ahead at 2020, there will be at least one dozen disasters that will come up, that could have been averted with our intelligence. That's not conjecture, it's statistics. Your entire year, and the years that follow, will look totally different once you take this program. Or don't … just please do not come crying to us, begging to let you in later. It's really now or never.
8. No more than 50 spots per sitting. In some cities, we may do less. Spots WILL fill out.
9. Or don't! ... you might just end up at a crossroads with someone who has graduated from the program... but that won't be a problem for you, will it?
10. The first ones to lock in the Executive Package can ride shotgun with their private villa, complete with private swimming pool and complimentary spa treatments, at our luxury resort in Ubud.
Lastly, Answers to Your Burning Questions
FAQs + Guarantees


What are the different packages?
There are 3 different packages
·        The first package is Standard Package. It includes all the online material from Module 1 from 6 January 2020 and the rest from 1 March 2020, all the program bonuses and an invitation to the 2 Day Workshop in your area.
·        The second package is the Advanced Package. It includes everything in the Standard Package, but it also includes an invitation to the 3 Day Retreat for bespoke training with us in Ubud from 1-4 August 2020. This package is for serious students who want the opportunity to fine tune their skills within a few months of their first workshop. Flights & Accommodation not included.
·        The third package is the Executive Package. It includes everything in the Advanced Package. But it also includes accommodation at our luxury resort in Ubud from 1-4 August 2020. This package is for students who want their accommodation & transport in Ubud taken care of for them. (Strict limit 15 executive packages.)
With each package you can pay upfront now (for an early-bird rate), or by 20 January 2020 for a reduced rate. Or you can pay by payment plan.
What is the cheapest option?
If you want the CHEAPEST option, then you want the DQ² Program Standard Package (Pay Upfront) for $*** US … You get all the DIY tools + the Immersion Program + an intensive 2 Day Workshop + Hot Damn Bonuses + Disappearing Bonuses in your city to trial it for yourself. It should cost ten times this to become a certified zen master in negotiations & conflict …which is why this is the BARGAIN of the decade.  
What is the best option?
If you want the TOP SHELF ALL TAKEN CARE OF option, then you want DQ² Program Executive Package … includes accommodation and transport at our luxury resort in Ubud. This package is designed to give you all the accommodations to put you in the right frame of mind to make the most of the experience.    


Everything about Refunds, Tax Invoices & Receipts
Risk-free 100% refund - no questions asked refund
I offer every candidate a no-questions asked refund until 20 January 2020.
So you can change your mind, no questions asked, and get a full refund. But those you do leave will give up their spot & be refused entry into the program again.


Other negotiation/training institutes will not offer this kind of refund at all – it is take it or leave it with them. I am offering some wiggle room here to give you peace of mind and to signal how strongly I believe in the superiority of what I have to offer. I seriously doubt you'll find any better anywhere else in the world, and if you can then I'd like to know about it so I can re-examine the quality of this program and improve it if necessary.
No Shows Pay the Price
Attendees paying on a payment plan will be refused entry to a workshop /conference and forfeit monies paid unless/until they settle what remains due and owing in cleared funds. Even if you were in hospital. No exceptions. No shows pay the price.




TAX INVOICES
Tax Invoices will be provided to applicants who opt to pay by 20 January 2020.


TAX RECEIPTS
Receipts available upon request.
Everything About Itinerary, Locations Venues & Timing
WHEN CAN I GET THE ITINERARY?
Itineraries will be released 6 January 2020.


WHEN IS THE 2-DAY WORKSHOP?
Check for our 2020 dates for city dates for the 2 Day Workshop.
2 Day Workshops start 9:00am Day 1 and end no later than 7:30pm Day 2.


WHEN IS THE 2-DAY WORKSHOP?
3 Day Retreat starts 1:00pm Day 1 (1 August 2020) and ends 10:00pm Day 3, checkout 10:00am Day 4 (4 August 2020).


WHERE WILL THE WORKSHOP BE HELD?
This will be revealed in your itinerary.
This year, I'm shying away from conventional conference venues. We tried it in 2019. It was ok. But it felt a bit stuffy, like most generic conferences, which is not what we want to deliver to our guests.
We want to give guests a transport of experience to match the mental jujitsu that goes on in the program. So, in 2020, we will be using a mix of bespoke venues to give our guest a unique experience. We will still use conference rooms in some places like Saudi Arabia for instance. But in some areas we will be selecting venues that start to push the boundaries like converted loft spaces and barns, luxury mansions, trendy and intimate bars, high-end restaurants, galleries & bookstores, yachts. Venues will be deliberately chosen to prime guests to feel simultaneously at ease, invigorated and astonished by their surroundings so that they are in the best frame of mind to get the most out of the training.
Locations will ONLY be disclosed to confirmed attendees & program administrators & venue operators.
Otherwise, we will not broadcast the locations to the general public as these are private events for invited guests only. We keep this private for the safety & privacy of attendees. 
How do I secure a spot?
First, you have to apply and join the waitlist. Then we will tell you if you have made the first cut. Then if you're not rejected, we will invite you to secure your spot on 31 December 2019 or on 25 January 2020. If you are invited into the program, congratulations. There will be just 2 more steps to go.
Step 1: Get an invitation. Check.
Step 2: Select your package via our teachable page & pay.
Step 3: You will then be redirected to complete an online entry form to fill in your personal details. This will include two important requirements that you MUST complete before we open our doors to you:
1.      Provide a copy of your passport. This is a basic entry requirement at the United Nations. And this is a further safety and privacy check to make sure only serious and suitable students make the final cut. We also don't want any trouble. So if you burn the place down, steal something or stab anyone then we want a name and a face to give the cops. And we'll have your passport conveniently on file to give the cops if you do anything bad.
2.      Agree to a Non-Disclosure Agreement. We're basically letting you into Willy Wonka's Chocolate Factory of Negotiations & Disputes. This is a privilege that only less than .01% of the world's population will get. So we won't let you step one foot inside unless you agree not to spoil the program by re-selling our secret recipes beyond our gates. You can use our recipes yourself but try re-distributing them or selling them and we'll go gangsta on your ass and release the hounds on you. Of all the people in the world to mess with, you don't want to pick the ones that specialise in hardcore negotiation & dispute resolution.
How do we judge who gets invited and who doesn't?
We will be straight up about this: our selection process IS arbitrary.
As a private program, we can afford to be arbitrary. Our highest value is not equality. Our highest values are excellence and good character.
We do not want bad ideas or bad character to enter our doors. Rather we are offering empowerment to those who pursue personal excellence and who are minded to seek harmony over chaos. So anyone who blatantly flouts bad character (acting "gangsta" or acting "evil" … even if it is in appearances only) will not pass the first phase of our selection process. Having said that, we care nothing for status, title, beauty, ethnicity, none of that: our concern is for character only. We do our own background checks including google searches and social media checks on each applicant. In the first round, we are basically looking to see if there are any obvious reasons to reject you. 
Sometimes we do email individuals when we're not sure about their identity to give them the chance to come. But this is rare. 
Once an applicant is invited into the program, they are still expected to honour our values of excellence and good character. We reserve the right to reject ANY applicant at any time for demonstrations of bad character, including without warning. Rejected applicants will not receive a refund. They will just be excluded and potentially asked to leave. So either you come with good character or you will not continue in the program. Again, yes, this is totally arbitrary. But this is how serious we are to keep bad character out from spoiling the gifts and benefits of our program to those who can demonstrate good character and are inclined not to abuse power.
Everything About Language & Special Needs
The program will be delivered in English.
Please let us know if you have special language requirements by 6 January 2020. Email:

[email protected]
We can then explore translation services to accommodate you. But our preference is ideally to deliver the conference in English only – having translators will change the experience and we want as few interruptions as possible. 
Please let Ryan know if you have any special needs (eg., disability) or dietary requirements by 6 January 2020. Email:

[email protected]
Can I bring a friend/family with me?
No and yes.
The 2 Day Workshop is by invitation only. Only YOU can attend. If you want your friend, colleague or co-workers to attend the workshop too then get them to apply. If you want to ensure you all attend together, please send us an email or leave a note in your application that you have a group attending.  
The 3 Day Retreat is by invitation only BUT you're welcome to bring a friend/s family to Ubud, Bali with you! We will be there in their peak season which will also a treat for your loved ones too. (You can tell them you will be busy with us from 1:30pm – 4:30pm on day 1 and 9:30am – 4:30pm on days 2, 3 and they will need to entertain themselves - but outside of that, you can enjoy free time with them whenever you want.)
If you book the executive package, then you can bring a friend/family to stay in the room you have booked as part of the package. You will have your own private villa or room. These accommodate 3-4 people. So it is up to you if you want to travel with your own companions - there will be no extra room charge.
Having said that, we have two caveats:
1.      Only YOU can attend program workshops during the day. Your partner/family is/are welcome to attend social events with the group, but during the day when we're working, they'll need to stay out. 
2.      No children under 5 please. Maybe at the next retreat infants can come, but this time please no children under 5. Yes, it's an arbitrary blanket rule for convenience. Challenge us on it if you want and can make a good case. 
Can you write me a letter of invitation?
Not unless you're definitely "IN" ie., you've been invited, you've paid in full, we've sighted your passport, you've agreed to the non-disclosure agreement.
No letters unless you're "IN". No exceptions.
We receive A LOT of disingenuous requests for letters from individuals who do not follow through with enrollment. Maybe they just want a letter to get into the country so they can get around the visa requirements in those countries. Who knows? But we don't want the risk and we don't want to aid any funny business. So unless you "IN" we're going to just assume you're asking for a letter for funny business. And we may be inclined to refer you to the local governments. 


Can you help me with my visas?
No. That is your job.
Can you help me with flights? 
No. That is your job.